Our Blog
Details

By

TecnoSupply

TecnoSupply

Hits: 618
IBIX had te great honour to be a major sponsor of the Anticorrosion3 event event held by AXALTA at the Metropolitano Stadium in Madrid on Thursday, November 17.
It was great having the chance to speak in front of an audience of professionals working in the corrosion protection market coming from all over Spain and to present its technologies for applying thermoplastic powder grades by portable flame spraying systems.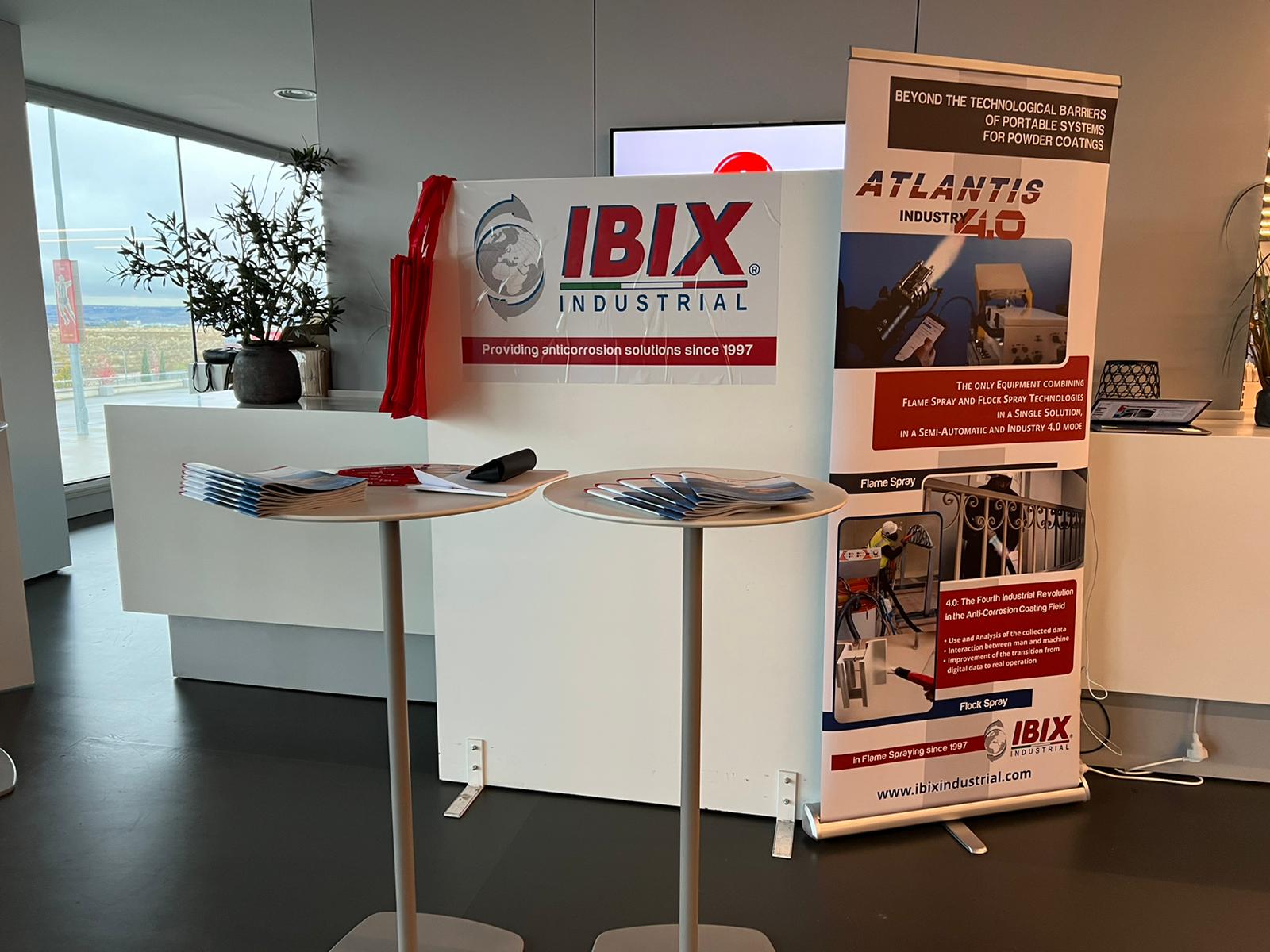 Details

By

TecnoSupply

TecnoSupply

Hits: 984
From 18 to 21 May fieramilano hosted the great return of the Lamiera event - in its 21st edition - the international expo dedicated to the machine tool industry and technologies related to the sheet metal field.
As per in its the last edition, IBIX joined the event by bringing its flagships of industrial painting: from HangOn products to "smart" hanging and masking solutions, with a view to optimizing time and costs in the coating production lines, as well as the instruments for measuring the thickness on ferrous and non-ferrous surfaces, the QNiX thickness gauges and, last but not least, the portable technologies made in IBIX for the coating applied by flame spraying, along with with the anticorrosive thermoplastic powders of the Plascoat range by Axalta.
Details

By

TecnoSupply

TecnoSupply

Hits: 1059
The event no. 1 in Europe dedicated to the world of industrial painting PaintExpo took place in Karlsruhe, Germany from the 26th-29th of April and IBIX certainly could not miss it!
4 days of meeting & networking with professionals from all over Europe who got the chance to get to know the IBIX systems for surface cleaning, treatment and paint-stripping, as well as portable technologies for flame spraying in the application of thermoplastic powders for the anticorrosive coating.
Among the novelties shown at the fair, the new IBIX Flame Spray and Special Cleaning 4.0 machines, the new bord of the IBIX family, which allow to manage any operation via a web interface accessible from portable devices, smartphones, tablets, PCs.
Thank you for visiting us and see you at the next PaintExpo edition!
Details

Hits: 2575
From 15 to 17 July, IBIX will exhibit at CoatVex, the first VIRTUAL fair dedicated to coating technologies.
At Hall A - Stand 20, IBIX awaits you with the latest news from its divisions dedicated to industrial painting: IBIX Tecno Supply and IBIX INDUSTRIAL.
The user will be able to freely turn between the virtual stands, and watch and download video presentations, product photos, brochures and other marketing material.
You can interact with us and other exhibitors in the comfort of your office or home through chat forums, individual chats, calls or video calls.
The latest IBIX INDUSTRIAL and TECNO SUPPLY news are waiting for you!
Details

By

Super User

Super User

Hits: 2661
IBIX systems and technologies have always stood out in Italy and worldwide for their extreme versatility, portability and ergonomics.
Thanks to IBIX POCKET FLAME COATER, one of the latest innovations made in IBIX, practicality and ease of application meet their match!