The only mobile powder coating system for metals and concrete
Hercules is a revolutionary portable flame spray coating system for metal substrates, tanks, vessels, structural steel, concrete flooring, tanks and other surfaces. The most efficient technology to prevent surface corrosion by applying eco- friendly thermoplastic coating systems on site.
General features
Compact;
Portable, easy to carry;
Easy to use;
Versatile thanks to three application gun sizes with different flow rates and available in different versions (featuring straight flow or wide spray pattern), fully interchangeable;
The application process can be easily controlled by means of fast settings.

System description
Mobile unit with large wheels for easier transport on rough terrain;
Quick connect, colour coded hoses to machine;
Just requires LPG (minimum propane content: 50-60%; 3 bar pressure) and compressed dry air - 1100 l/min (40 cfm) or more.

Benefits
Wider spray pattern (over 10 cm with the Large Centurion Gun);

Faster spraying and more uniform layers (bigger powder flow spread over a much larger area);

Easier overlapping of passes and better powder flowing out. No powder "lines" or "stripes";

Minimizes the risk of un-molten powder with air trapped in the coating.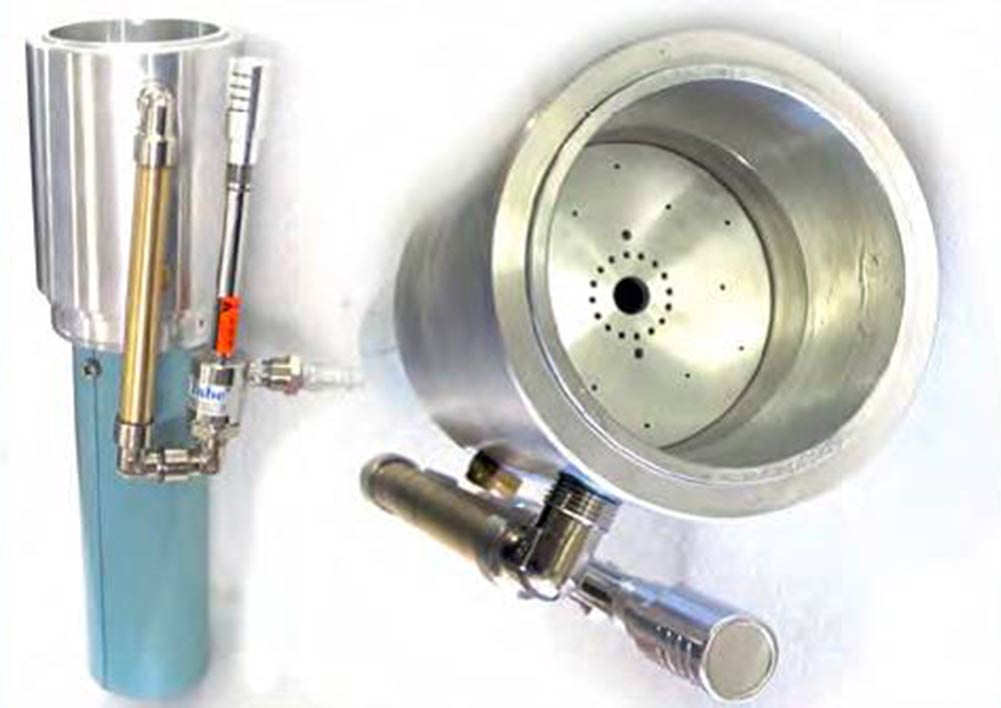 New Extra-Cooling System
with heat exchanger for prolonged flame spraying (e.g. for flame spray coating of flooring)
: non-destructive gauges to measure the thickness of coating on either ferrous or non- ferrous substrates
with laser pointer to remotely check at all times the preheating temperature and the coating temperature of the object being treated
useful for coatings on particularity thick structures or in extremely cold weather conditions
Revolutionary flame spray coating system for concrete flooring, containment tanks and other concrete items.
The Hercules flame spray coater is a revolutionary coating system that virtually eliminates all of traditional coating shortcomings. It is resistant to chipping, peeling and scratching. It dries in seconds and is extremely durable, therefore, the coated structure can be immediately put in service.
The Hercules flame spray coater was specifically designed to produce a polymeric coating using our IBIX ® Polyfusion thermoplastic powder following our recommended application cycle. The finishes are easily applied with our proven application methods and the end result is a smooth and durable beautiful finish, that will last for many years to come.
IBIX ® Polyfusion coatings offer
Long term protection
UV resistance;
Anti-osmotic barrier;
Flexibility;
Repairability;
Excellent adhesion