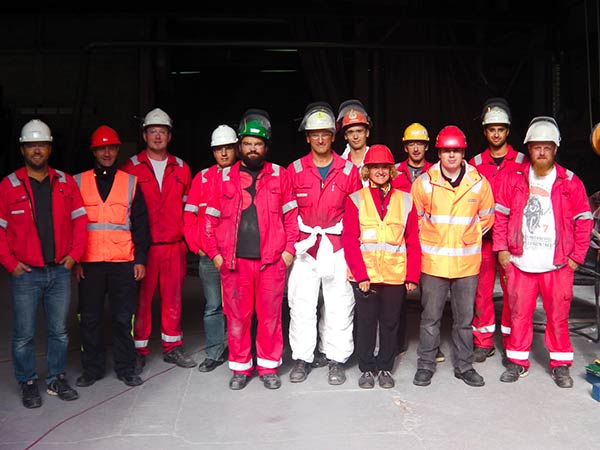 Training & consulting
IBIX is committed to offer its customers training at the customer's site or even in the field. Training courses would cover both the use of the coating equipment and the flame spraying technique, with classroom training sessions and practical training. IBIX technicians are also available to support pipe coaters during demonstrations and PQT's.
IBIX also provides consulting services at the project design and engineering stage, supporting pipe coaters and pipe companies in their project qualification.
Demonstration center
At IBIX headquarters customers can have the chance to attend live demonstrations of our flame spray coating systems in full compliance with the work safety regulations.
IBIX LAB – Samples and analysis
IBIX boasts the possibility of having at its disposal accurate tools for labs analysis in order to check quality and features of the coating, such as: pull-off tester (for adhesion strength reports); spark tester (to check coating homogeneity); thickness gauges, roughness tester, etc.
IBIX can also count on the collaboration of Approved Certification Center for specific tests and certifications.